Welcome to ĦelenFaerieÅrt! A World full of faeries, unicorns, spirits and woodland realms and the magic of the glorious changing seasons...
'There's magic in the air From the words she spoke, I feel their loving presence From the wee faery folk.'
ĦelenFaerieÅrt is the magical creation of artist and illustrator Helen Towner.
I graduated from University gaining a BA Hons Fine Art degree and I currently live in Northants, England where I work from my little faery studio at home.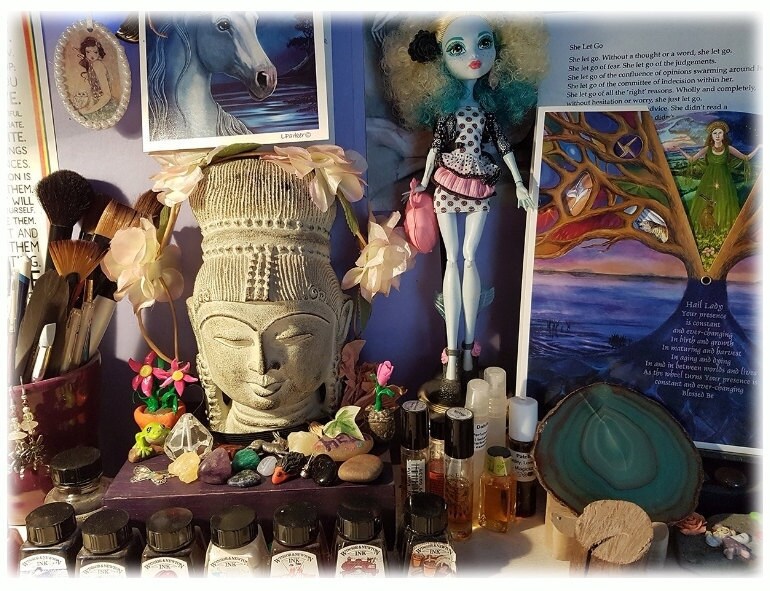 For as long as I can remember, I have always had a pen or pencil in my hand, doodling and drawing on any scrap piece of paper, daydreaming into a magical realm and truly loving creating enchanting faeries all from my imagination.
I have such wonderful memories of when I was little, of warm summer days sitting under our violet tree surrounded by sketchbooks, pencils, writing poetry and of course feeling the faery magic. Faeries are extremely dear to me, I love to connect with the beautiful energy of the faerie realms through nature, meditation and my art work. I love and have always been so fascinated with wildlife, myths, faeries, folklore, paganism and the magic of the Moon.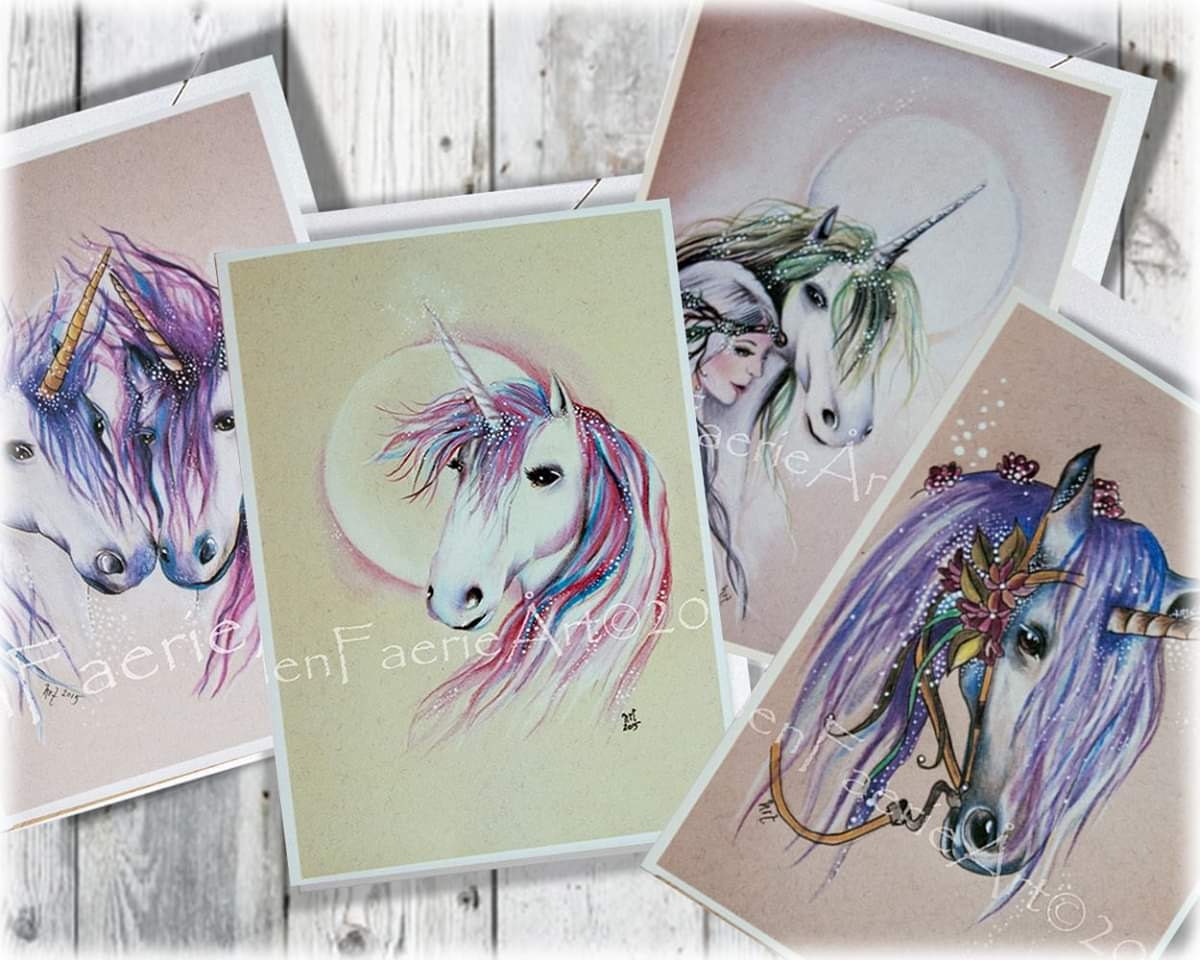 Always inspired by the natural world around me, dainty spring flowers, summery magic meadows, crispy autumn walks and the quiet and stillness of the winter sparkle....I simply adore the magical changing seasons and are all a big inspiration throughout my art journey.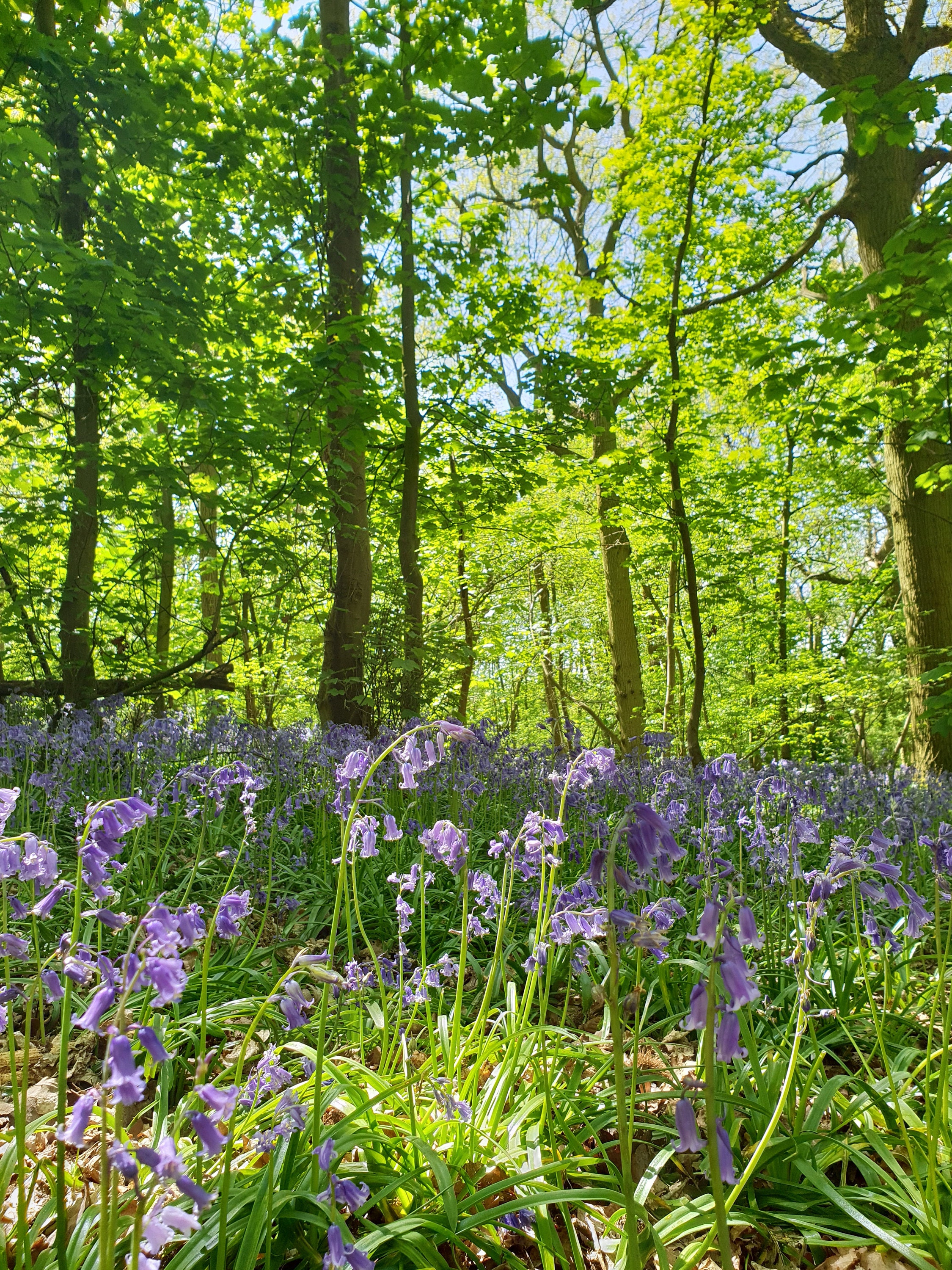 I mainly love to work with watercolours, acrylics, coloured pencil, graphite pencils, pens and ink but I am always experimenting with different media's to develop my work and to continue to learn.
For years I have made my own jewellery and more recently, I have been creating enchanting faery~Unicorn jewellery gifts from my original art work. I just adore sparkley beads (I am a bit of Magpie really!), shimmering cabochons and dainty charms and I hope to capture a little faery magic within each piece I make for you. They really are made with love all hand crafted in my magical faery studio!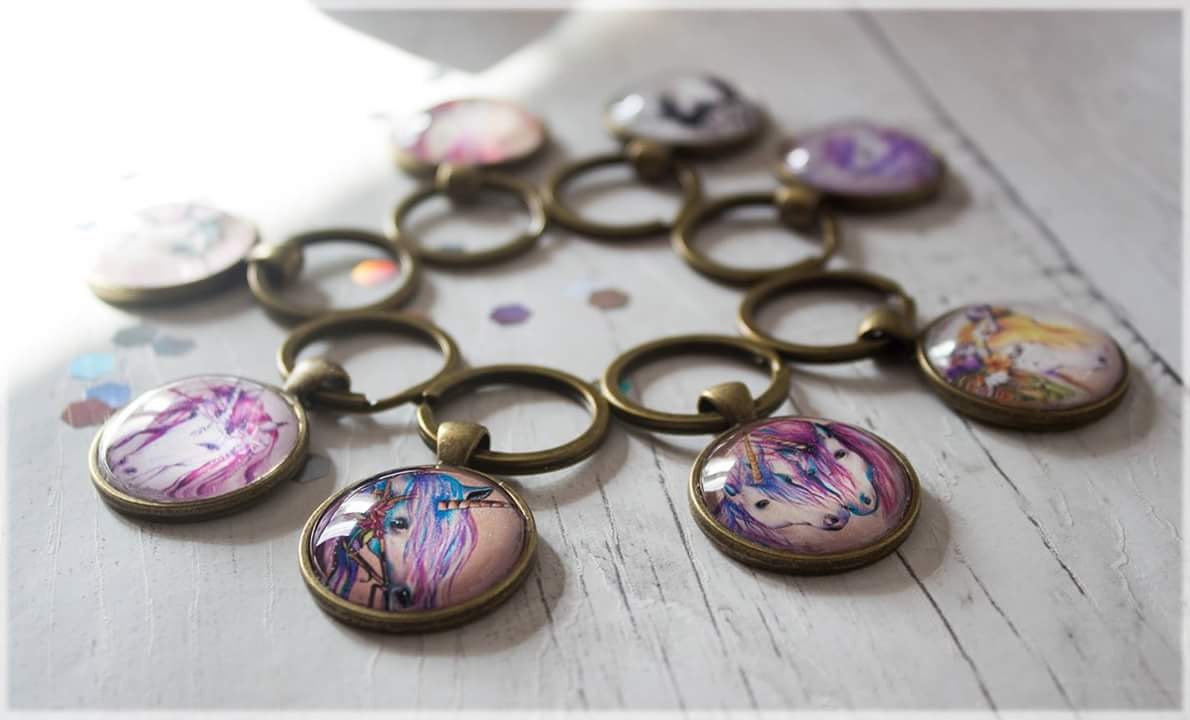 Thank you for reading this little blog and for visiting my Etsy shop, I wish you all faery blessings and much love and invite you all to join me down the woodland path to where the faeries play....
)o(
www.helenfaerieart.co.uk HelenFaerieÅrt ©2018